Cancellation of the Fall 2020 Household Hazardous Waste Collection
The Chaleur Regional Service Commission has decided to cancel the hazardous waste collection in the fall of 2020. This decision was taken in accordance with the measures in place to prevent the spread of COVID-19, following the recommendations of the Chief Medical Officer of Health of New Brunswick.
We apologize for any inconvenience this may cause, and we thank you for your contribution to our staff's health and safety.
Hazardous items may still be dropped offff free of charge at the Red Pine Sanitary Landfill in Allardville during regular business hours, from Monday to Friday, 8:00 am to 4:30 pm and Saturday from 8:00 am to 11:30 am.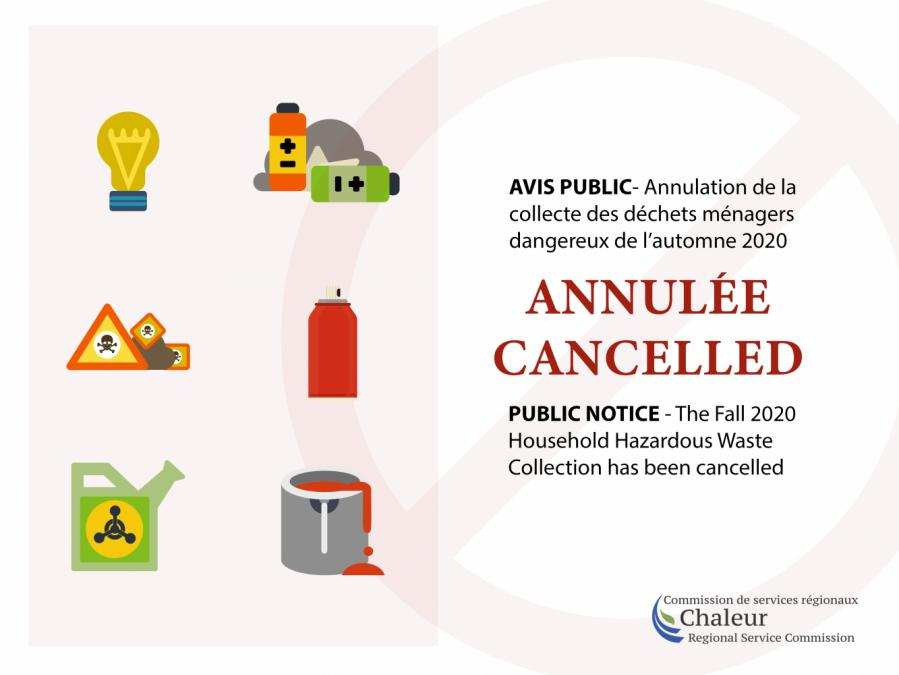 Return
Share